Sustainability has been identified as one of the fastest growing industries in the global economy.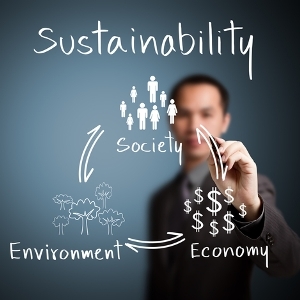 As the economy responds to climate change and limited resources, industry sectors are up skilling their existing employees and recruiting new employees with sustainability qualifications and with 'Greenskills'
– the technical skills and knowledge needed to follow environmental best practices.Many organisations are implementing Corporate Social Responsibility (CSR) and Quadruple Bottom Line (QBL for Environmental, Social, Governance and Economic practices) to achieve Ecologically Sustainable Development (ESD).
'Green Jobs' are being created as new technology is developed in areas such as renewable energy, sustainable water technologies and innovative ways of designing buildings and products. Keeping in line with the new trends, Ozstudy Solutions with Australian Institute can offer training to you and your staff in areas including:
• Business and home sustainability assessment
• Conservation, land management and urban horticulture
• Energy efficiency and carbon management including Carbon Accounting course 
• Environmental management and sustainability
• Sustainable work practices.